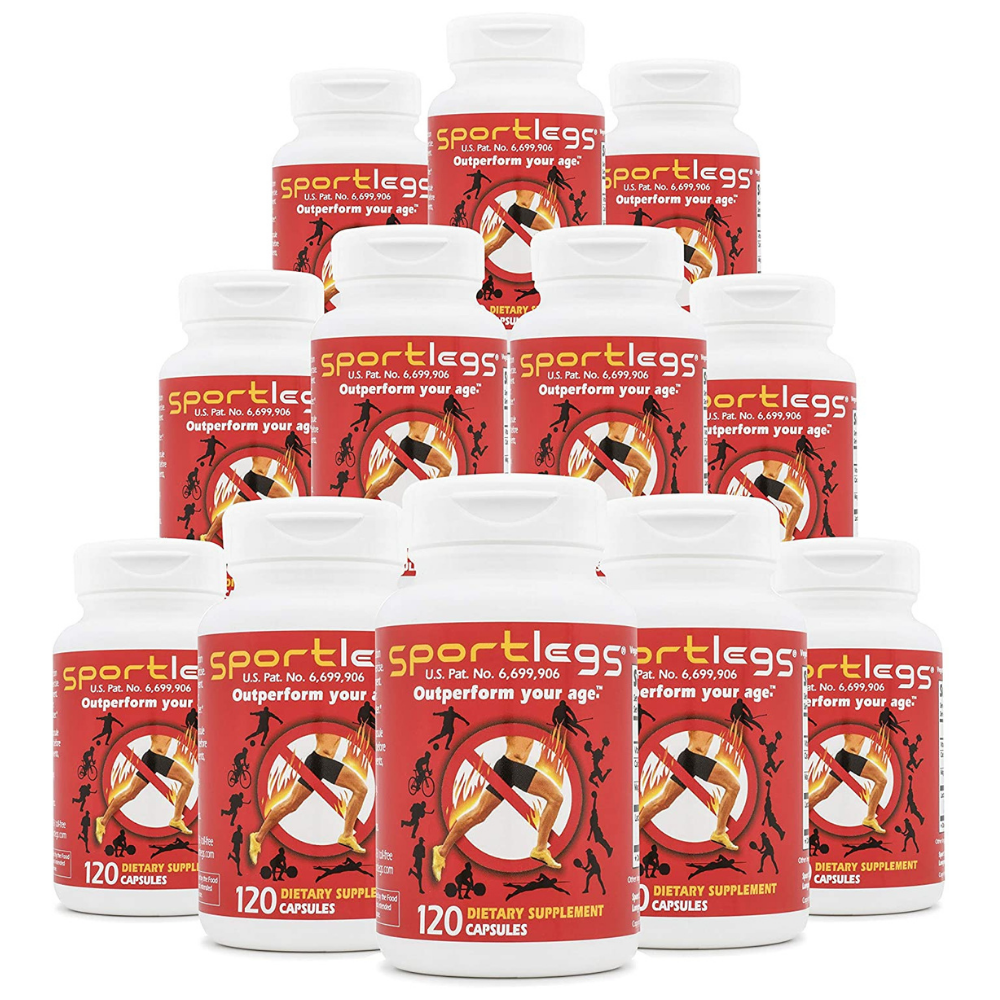 Why do muscles hurt during exercise?
Why does exercise pain get worse with age? LACTIC ACID. 
Lactic acid muscle "burn" is now optional.
Muscles make their own lactate fuel to perform until your lungs can catch up. But they can make too much, decaying into lactic acid and hurting performance. Set yourself up for success with SportLegs. SportLegs' lactate compounds raise blood lactate early, signaling muscles to back off and make only as much lactate as muscles actually need to perform better without lactic acid. 
Bicycling magazine writes, "SportLegs is a clever way to raise your lactate threshold and boost performance. It really works. You just don't get sore."
Take SportLegs before exercise. Help prevent lactic acid. Outperform your age.™
Get SportLegs